Rytr is an AI-powered writing tool that uses natural language processing (NLP) to help users generate content quickly and efficiently. It offers a range of features such as content templates, customizable tone and style, and the ability to integrate with various platforms like WordPress and Hubspot.
Rytr can be helpful for a range of use cases, including marketing copywriting, blog writing, and social media content creation. It can save users time by automating some of the writing process and providing suggestions and prompts to help generate ideas.
Overall, Rytr can be a useful tool for those who need to produce content quickly and efficiently, but like with any tool, it is important to evaluate its features and determine if it is a good fit for your specific needs.
What Is Rytr?
Rytr is an AI that helps create content for just about anything – including blog posts, social media posts, and ads.

There are tons of helpful features built into the program that makes it fun to use. For instance, you can have it write a paragraph based on a heading. When you combine this tool with the outline tool, you can flesh out a somewhatdecent article in a few moments.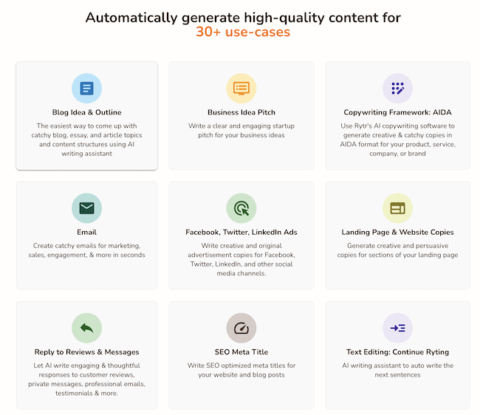 The main selling point of Rytr is that it does allow you to use it for free – for a bit. You can access most of the features in free plan.
Strikingly powerful, yet unbelievably affordable
Generate 10k characters per month on free plan and upgrade to premium plan for unlimited usage — starting at $9/m, Rytr offers one of the most cost-effective solutions in the market to give you complete value for money!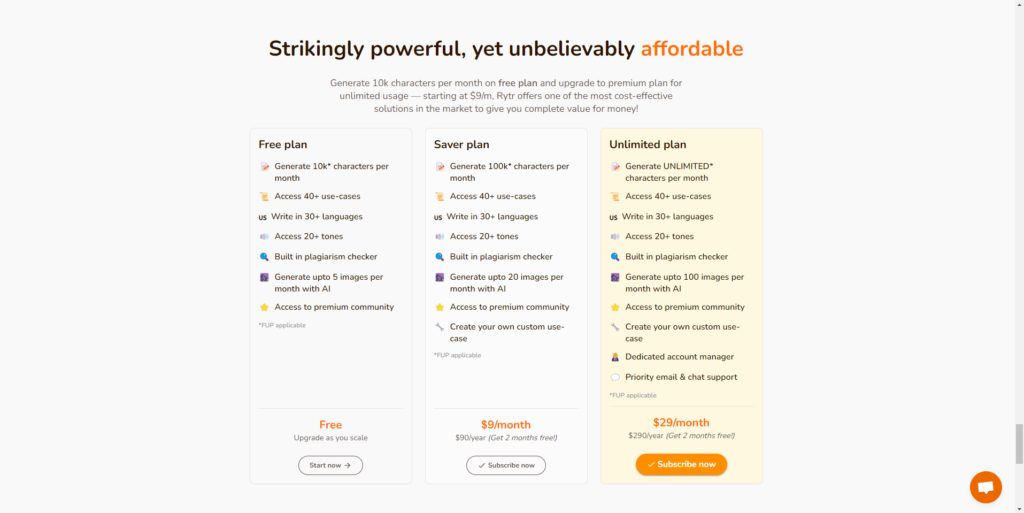 How Does Rytr Writes the Content?
Rytr uses the GPT-3 based language models that can write the content using the openAI.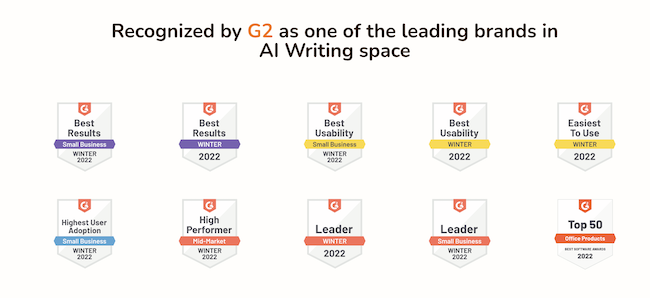 How Does Rytr Work?
For instance, it is fairly good at rewriting and improving existing content. Its product descriptions were quite great – if I provided it with an already existing product description. If you are working across multiple websites with similar content, this tool may be a helpful timesaver when it comes to rewriting.
When I attempted to write a Rytr Writing Tool, the outline was pretty good.

Pros and Cons of Rytr
Every AI writing tool has some advantages and disadvantages. Let us know the Pros and Cons of this AI writing tool.
Pros
Exceptionally clean and beginner-friendly user interface
Rytr has an inbuilt plagiarism checker from Copyscape
It supports 30+ languages and 30+ use cases to create any form of content.
Free trial available (Use up to 5000 free characters per month)
There is an option to download the generated text in doc format and HTML format.
Rytr supports 20+ popular writing tones.
Customer support is available for the trial users.
Cons
If you want to purchase Rytr from the official site there is a limitation in the payment method, only card payment is available. More payment methods need to be added.
FAQs on Rytr Review
There are lots of frequently asked questions related to Rytr, I have covered a few of them.
What is Rytr?
Rytr is a GPT-3 based AI writing tool, with the help of which you can create content for social media, blogs, copywriting, YouTube, and many more. It supports 25+ languages and more than 30 use cases. It saves lots of time for content writers and copywriters.
Is the content generated by Rytr Plagiarism free?
Rytr produces unique and original content. I personally tested the plagiarism using different tools and found 100% unique results. Rytr also has its own in-built plagiarism checker which also you can use to check plagiarism of the generated text.
Does Rytr offer a free trial?
Yes, Rytr has a free trial where you can use up to 5000 characters each month. No credit card information is required to grab the free trial of Rytr.
Is there any lifetime deal for Rytr?
Yes, you can grab AppSumo Rytr lifetime deal at just $39. In the lifetime deal, you can use up to 50,000 characters per month.
What are the alternatives of Rytr?
If you are looking for a perfect alternative to Rytr then you can go for Jarvis AI or Copy AI. Both of them are GPT-3 based AI writing tools.
How does Rytr work?
Check this video